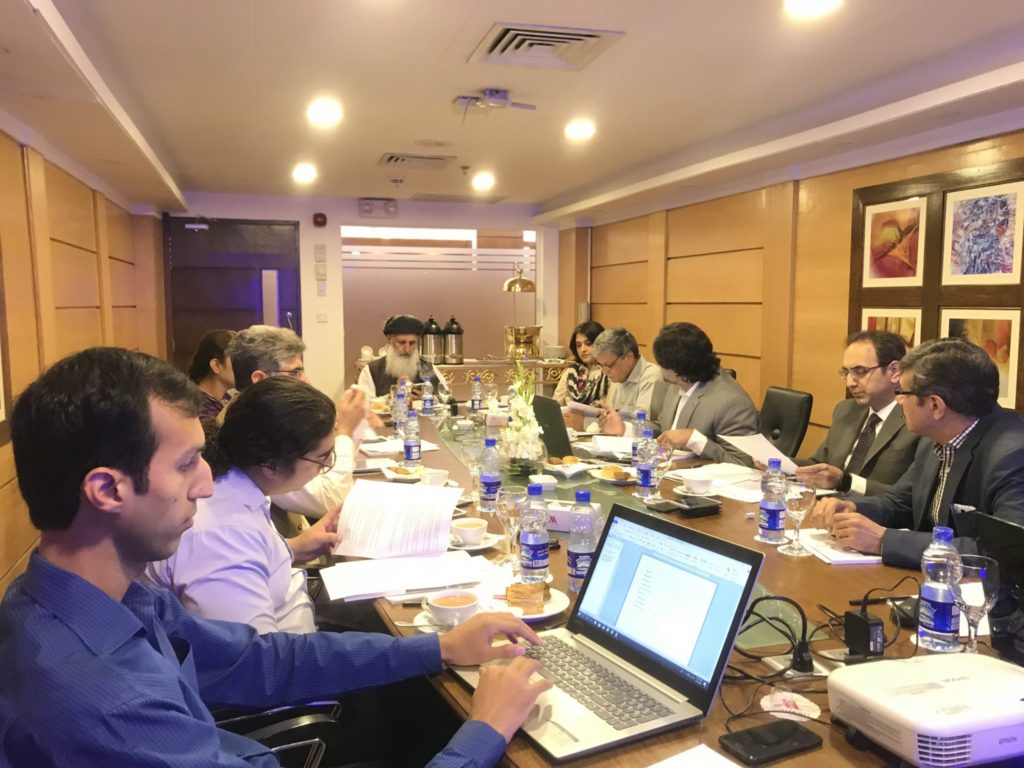 The first working group meeting on NFC Project for 2018 took place on March 29th, 2018 in Islamabad. Participants included Prof. Mohammad Ibrahim Khan: Technical Member NFC, Khyber Pakhtunkhwa, Abdul Wajid Rana: Former Federal Finance Secretary, Dr. Abdul Salam Lodhi: Professor of Business Management, BUITEMS, Dr.Idrees Khawaja: Dean of Management, Air University, Dr. Manzoor Ahmad: President of PRIME Institute, Dr. Nadia Farooq: Economist, Dr. Shimail Daud: Former President RCCI, Sohaib Jamali: Editor at BR Research, Syed Ali: Program Director, PRIME Institute and Ayesha Bilal: Chief Operating Officer, PRIME.
Last year, PRIME conducted provincial dialogues as well as consultations in Islamabad as part of the project. Participants included number of seasoned economists, policy practitioners, journalists, and academics. We also engaged experts to publish three reports on different aspects of NFC namely;
Paradigm Shift in Institutional Structure of Resource Disturbution and assignment of taxes by Dr. Idrees Khawaja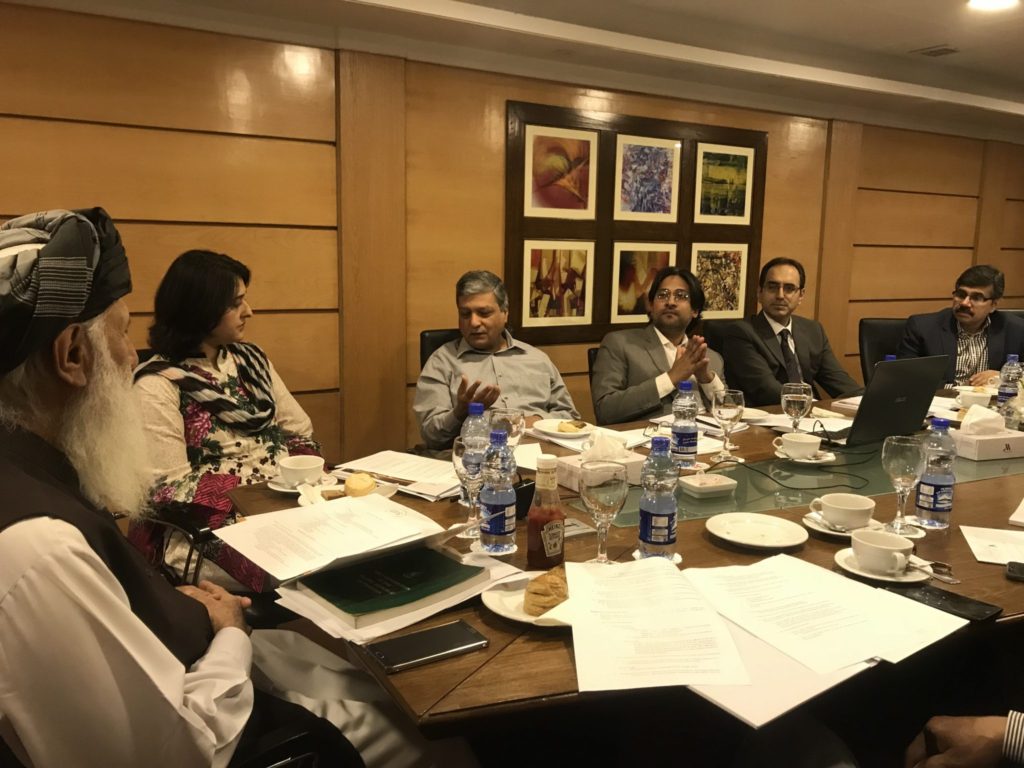 This year's plan is to expand the research and engage in positive advocacy of practical recommendations regarding NFC. PRIME will be conducting research analysis and presenting the findings during provincial sessions and a scheduled conference in the federal capital later this year.