Dr Kaiser Bengali, Technical Member NFC, Balochistan, opined that NFC should be used to enhance social equity. He shared that the 7th National Finance Commission (NFC) Award expired in 2015 but to this date, no new award has been announced.
Policy Paper: "Rethinking the NFC" by Dr Kaiser Bengali and Iffat Ara.
In his presentation Dr. Kaiser Bengali said that the current stalemate in NFC is due to the demand put forth by the federal government for a 3% share in the Gross Divisible Pool to be spent on the ongoing anti-terror operations in FATA, and another 4% for the development and uplift of special regions which include FATA, GB, and AJ&K.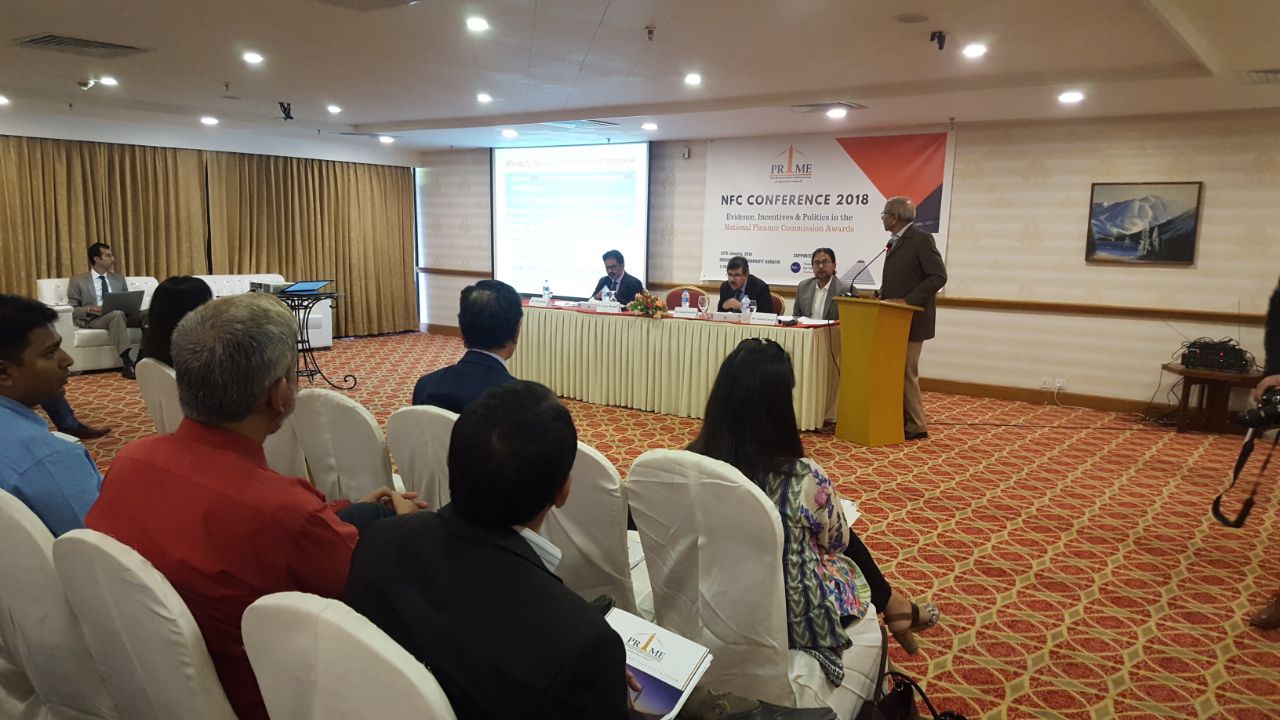 Dr Idrees Khawaja, Dean of Management Studies at Air University, shared that given the charged political atmosphere, it is not advisable to do away with the unanimity principle in NFC, whereby an award can only be announced with the assent of all four provinces.
Policy Paper: "Paradigm shift in the institutional structure of resource distribution and assignment of taxes" by Dr Idrees Khawaja.
He proposed a two-tier structure for NFC whereby the first tier should comprise of technical experts who would present their recommendations to the second tier comprising of provincial representatives, for their deliberations and approval. He also proposed devolution of the tax collection to the provinces..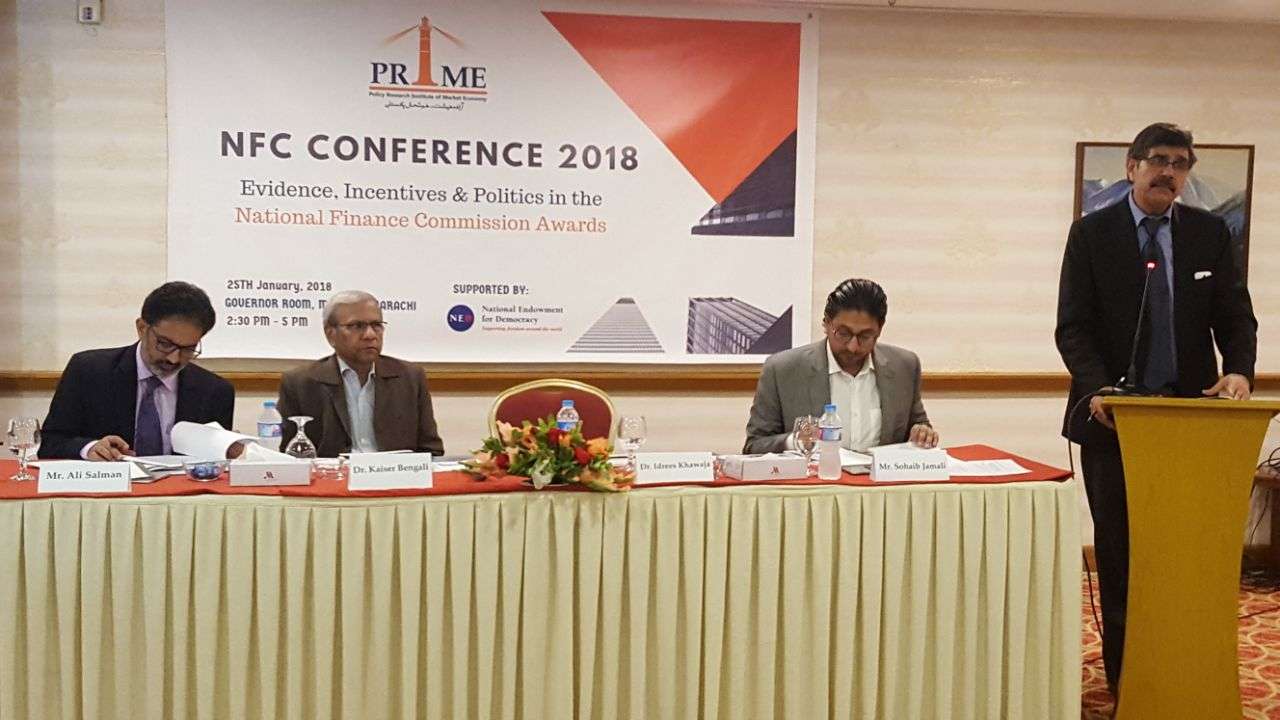 Abdul Wajid Rana, former Federal Secretary Finance, emphasized in his paper unveiled at the conference that legislation needs to be undertaken to provide for a mechanism that ensures timely finalization of the Award within the stipulated time frame as NFC could not finalize its Awards in 1979, 1985, 2002, and 2007. The 9th NFC Award has already been delayed by two years.
Policy Paper: "Analysis of Intergovernmental transfers in Pakistan" by Abdul Wajid Rana
Sohaib Jamali, Editor BR Research, in his presentation said that the debate over an evolving set of criteria for resource distribution between the federal and provincial governments should include components of transparency and public reasoning.
Ali Salman, Executive Director- PRIME Institute, during his concluding remarks at the conference highlighted the need for mainstreaming the debate over federalism and provincial disparities.
The province that benefitted the most from the 7th NFC Award in 2010 was Balochistan, which saw its share in the federal divisible pool go up to 9% from the previous 5%. The resource sharing formula devised in the 7th NFC assigned a weight of 82% to the population. In order to achieve progress on the social front, it is imperative that social indicators should also be included in the NFC formula so that Pakistan can progress towards achieving its Millennium Development Goals. NFC and PFC awards should not be a mechanical exercise but must be taken as instruments of national integration and channels of transmitting the national economic gains to grass root level engaging all stakeholders in national development.