In a study launch ceremony, organized by PRIME Institute, Dr. Manzoor Ahmad, Former Pakistan's ambassador to WTO, said that due to High Tariffs taxes on international trade Pakistan losing on average 1.45% yearly in export market shares.
Dr. Manzoor further said that customs tariff on imported goods has historically played a major role in raising revenue or to protect domestic industries. Overtime, however, many countries have realized that higher tariffs encourage an inefficient use of scarce resources. He said that a few decades of experience has taught us that the sooner a country wak es up to this fact, the quicker it can chart a path to reform and economic growth.
High Tariffs Global Trade exports cutoff 1.45%
Ms. Sara Javed, author of the study, "Unilateral Liberalisation: Pakistan's path to trade revival", highlighted that since 2008, the aim of trade policy is to provide extra protection to local industry and local producers.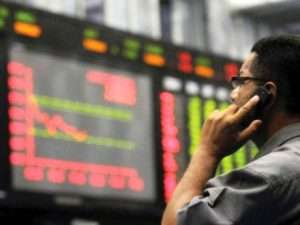 She said that Pakistan's trade policy has generally followed the path of liberalization since 1990. But relative to other developing countries, the process has been slow and significantly swung back and forth between import substitution and trade liberalisation. In early 90s, a major liberalisation programme was introduced by the then ruling party PML-N, focusing on reducing government intervention and promoting trade by bringing down tariffs and quantitative restrictions.
The process of trade liberalisation got interrupted in 1995 as regulatory duty of 10 percent was imposed on all imports. The reform process resumed in 1997 as the new government reduced the maximum tariff rate to 45 percent and eliminated the 10 percent regulatory duty. The process went off-road again in 2008 as maximum tariff was raised back to 35 percent from 25 percent in 2002.
The study finds that the impact of Pakistan's trade policy is reflected in its stagnant trade performance and decrease in trade-to-GDP ratio. Whereas, peer countries performed well with higher growth rates and improved trade performance in the same years. In 1998-00, Pakistan trade-to-GDP ratio was barely lower than that of China and significantly higher than that of India. After ten years, trade-to-GDP ratio of both China and India almost doubled while that of Pakistan remained stagnant.
The study recommends that after High Tariffs taxes, Pakistan should open the deadbolt of unilateral liberalization by undertaking comprehensive tariff reforms. It also suggests that government should effectively implement WTOs commitments, bilateral and regional trade agreements and become part of supply chain economy.