Lahore Chamber Acting President Amjad Ali Jawa has lauded PRIME Institute's efforts in tracking government performance and making elected representatives accountable for their promises to their voters.
He was speaking at the launching of the Government Policy Scorecard's newest Provincial Tracking Report 2016 – 2017 which was generously hosted by theLahore Chamber of Commerce and Industries.
Leading political economist and author of the report Dr Khalil Ahmad has stated that the Sindh government is lagging far behind in delivering their voters with promised facilities and reform.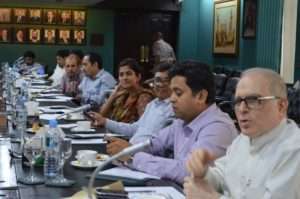 The report shows that the Punjab provincial government has performed the best in meeting their economic targets and that the Khyber Pakhtunkhwa government is also catching up fast. The report gauges the Economic performance of three provinces, Khyber Pakhtunkhwa, Punjab and Sindh by tracking the progress made on the implementation of economic manifesto announced by the parties in power in these respective provinces.
In the case of Balochistan, the report includes a commentary on the socio-economic status of the province instead of following any manifesto because of a mid-term change in the government. The purpose of the Provincial Tracking Report is to initiate and inform policy dialogue and public debate on political governance.
The economic agenda of Pakistan Tehreek-e-Insaf was found to be dominated overwhelmingly with education and health sector goals.
PRIME Institute scored KP 4.69 out of 10. As far as "economic agenda" of the PML-N being implemented in the province of Punjab is concerned, it is not much different from the Tehreek-e-Insaf's in Khyber-Pakhtunkhwa and Peoples Party's in Sindh. It is as much a social agenda as is theirs. The overall performance of the PML-N in the province of Punjab in terms of average score stands at 5.45 out of 10.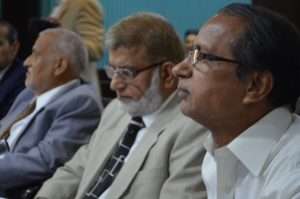 The overall score achieved by Peoples Party in Sindh was disappointing at 3.71 out of 10. Important initiatives undertaken by the three provinces include the launch of a publicly funded health insurance scheme for the underprivileged. Punjab and Sindh both contributed its share of finances towards the PM's National Health Program, while KP has an independent health insurance program. Another example of this healthy competition between the provinces is the initiation of public transportation projects.