Business Community, Members of Research Organizations and Academia in the KP have collectively called for a restructuring of the National Finance Commission Award to help overcome the current deadlock.
Speaking on the 5th Consultative Session of the NFC Award on Monday, organised by PRIME Institute, Vice Chancellor of Islamia College Dr Naushad has said that the National Finance Commission is a constitutional obligation which must be observed in order to strengthen the Federation.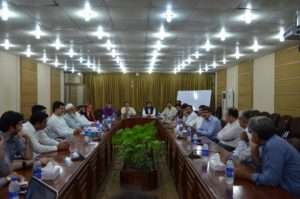 Dr Naushad stated that the NFC structure could be made more result oriented by depoliticizing the award and handing it over to technical experts instead. Dr Naushad was of the opinion that a significant trust deficit exists between the provinces and Federation, which creates barriers to the resolution of political disputes such as the National Finance Commission Award.
Dr Idrees Khawaja Head of the Department of Economics at AIR University stressed on the need for tax harmonisation between the provinces. Dr Khawaja also proposed that the inverse of cultivated land could be incorporated into the Revenue sharing formula of the NFC.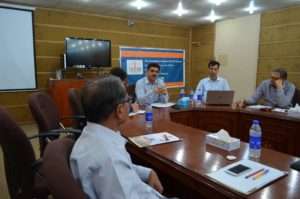 According to Dr Karim of the Pakistan Institute of Development Economists, the revenue sharing formula under the NFC has been met with unfair criticism, affirming instead that spending at the provincial level should be done through institutional mechanisms.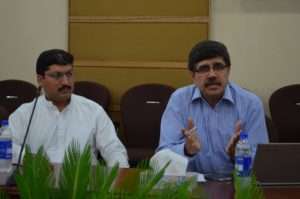 Deputy Secretary of the Finance Department Abdul Qadir claimed that smaller provinces were suffering at the hands of the bigger provinces. He said that Khyber Pakhtunkhwa must receive its fair share of resources from the Federal divisible pool.
Former Vice President of the Federation of Pakistan Chamber of Commerce and Industries, and Chairman Standing Committee on Trade, Investment and Foreign Affairs Mr Adnan Jalil has said that if the government wants to improve interprovincial harmony, the tax system needs to be simplified.
Adnan Jalil made the case for tax reform stating that if the government wants to see business prosper and thrive, businessmen must be given an incentive to survive. He said that tax collection should be delegated to the provinces.