Islamabad based Economic Policy Think Tank the Policy Research Institute of Market Economy (PRIME), which has been regularly tracking the PMLN's performance against its election manifesto has issued its final report analyzing the government's performance over the past 5 years.  The report shows that the PML-N during five years of government has only partially succeeded in fulfilling manifesto promises to their voters.
While the Government was successful in reducing electrical load shedding, and in improving domestic security, it failed in its goals to bring about tax reform, and to privatize State Owned Enterprises.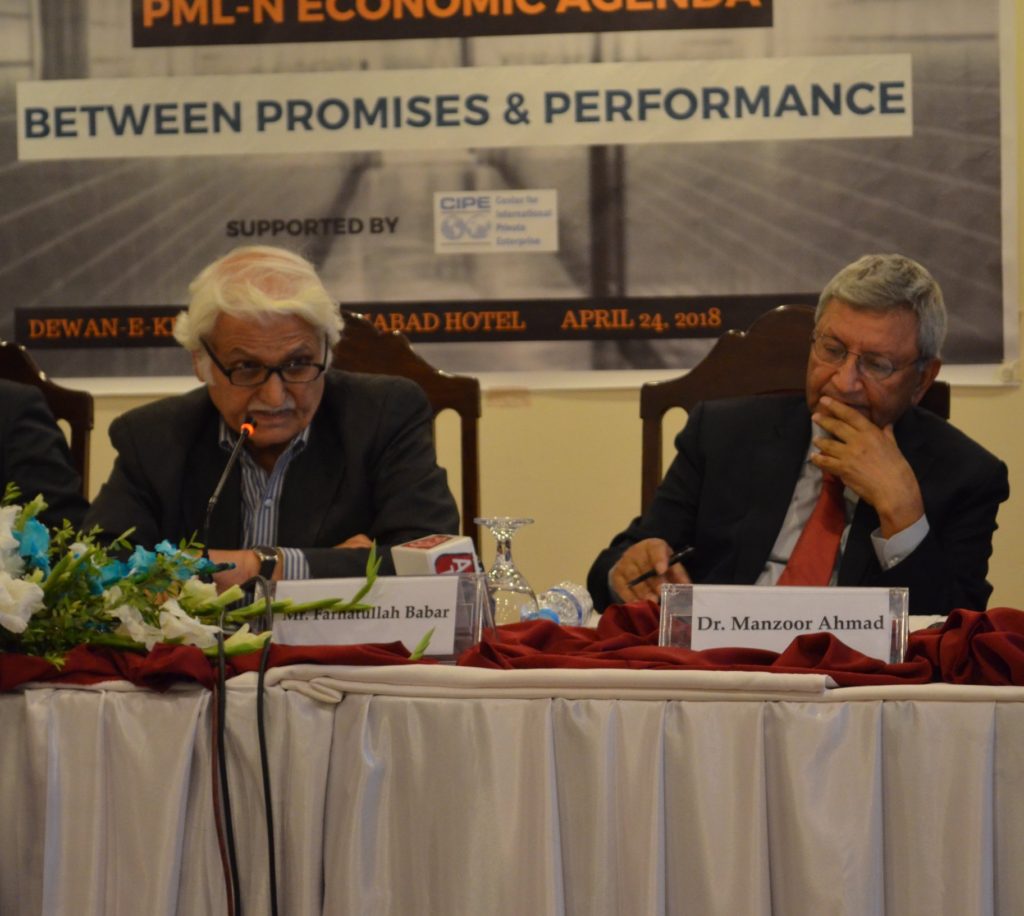 The scorecard states that the economy has gradually found a growth trajectory that appears sustainable. Inflation may appears well under control, much of this may be a factor of external variables, most notably lower global oil prices during most of these years. The report warns that high fiscal slippage, falling reserves, and piling debt are major concerns.
The Policy Scorecard calculates that the Federal Government of the PML-N was able to achieve around 67.3% of their energy security targets.
Notably, the scorecard assessed that the government was able to implement only 29.3% of their tax reform agenda, with very little progress in expanding the tax net, broadening the base, taxing all income, reforming the FBR, ensuring compliance, and rationalizing the tax rates and brackets.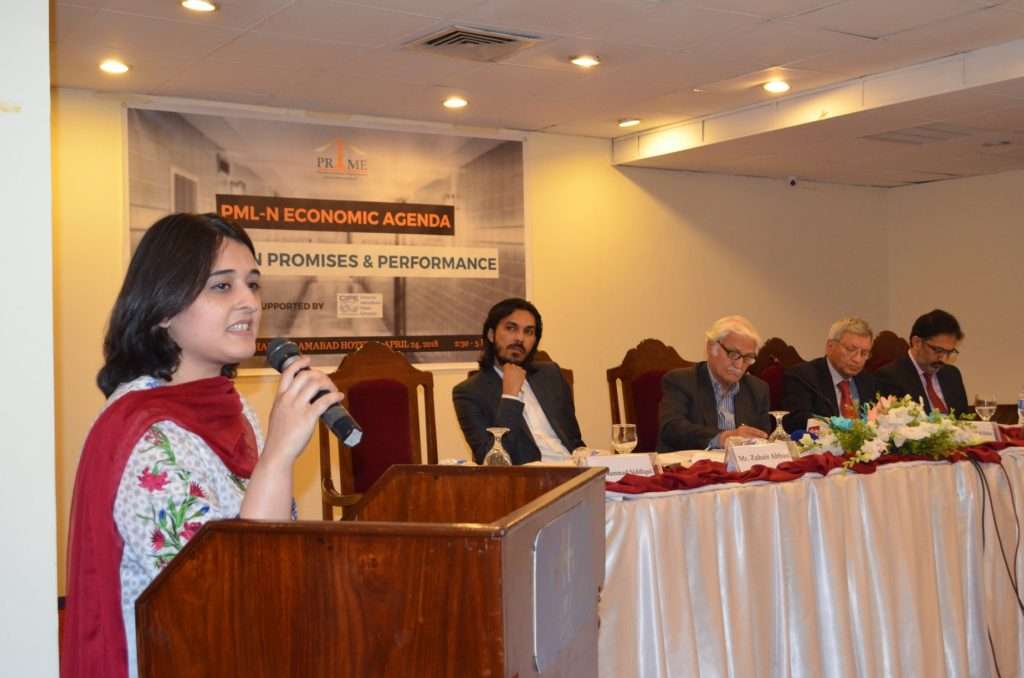 The scorecard also notes that the achievement of trade policy goals was not satisfactory, with only 47% of the targets being realized.
The scorecard concludes that Pakistan's regional trade barriers continue to exist and the lack of diversification and high tariffs have kept Pakistan on the lower end of most trade-related rankings.