We are recruiting future public intellectuals!
Are you a future public intellectual?
You can be an economist working on free trade and its effects on domestic businesses, a sociologist working on a thesis about individual freedom and state relationship or a political scientist writing next big idea on democracy or a management scholar working on new organizational designs. If you have an original working thesis, you have the potential of becoming next PRIME Young Fellow!
Who we are
PRIME Institute is an independent research and advocacy organization based in Islamabad striving for an open, free and prosperous Pakistan working since 2013. Its themes include: Free Trade, Free Enterprise, Globalization, Competition, and Limited Government. It has more than 50 publications on its credit on a wide range of economic and governance issues, including a bi-annual governance tracker and a monthly policy report.
What we are doing and why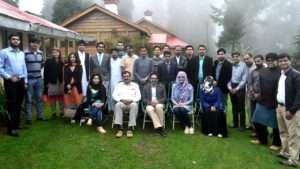 PRIME is organizing a two-day "Young Fellows Workshop" on 9th-11th December 2016 near Islamabad. It is now seeking applications from young scholars and researchers to participate in this exclusive residential workshop. All successful applicants will be provided complete support from PRIME to cover travel and stay with the support from its partner, Network for Free Society.
The purpose of this Workshop is to bring together research scholars, authors and emerging experts working on different themes pertaining to State, Society, Economy and Media in context of Pakistan with possible consequences of their work for status of freedom in a classical liberal framework. Through this workshop, PRIME will identify several researchers whom can be provided further training, exposure and grant opportunities. This workshop will be highly interactive while facilitating inter-disciplinary discussions.
How you can apply
To apply for participation, please write an email to ayesha@primeinstitute.org stating in maximum 200 words your on-going or finished project, and attach your profile and photo, by 28th October 2016. For details, please call during office hours at 0333 0588885.