The PTI in Khyber Pakhtunkhwa is giving tough competition to other provincial governments, with significant achievement in the Health and Education Sector.
At the launching of the provincial tracking report at the Federation of Pakistan Chambers of Commerce and Industries, business community and researchers critically evaluated the performance of provincial governments, on the basis of how far they had achieved implementation of their economic manifesto promises.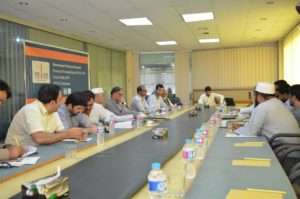 According to FPCCI Vice President Rasheed Paracha, the business community, especially the Business Associations are engrossed in politics. He stressed that stronger linkages need to be developed between a research organisation and the Chambers. Islamia College professor Dr Razaullah observed that the Government Policy Scorecard Provincial Tracking Reports were not only essential in providing governance data relevant to public interest, but also served the function of accountability, by holding political parties compliant to their manifesto promises.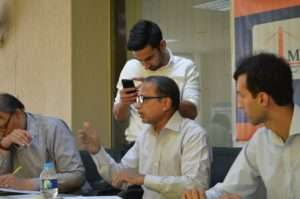 Chairman of the FPCCI Standing Committee on Trade, Investment and Foreign Affairs Adnan Jalil stated that the next election would go to the party with the best economic agenda. Mr Jalil stated that if the government wants to see a prosperous Pakistan in the future, it must change its attitude towards business regulation, and engage with different industrial sectors.
According to PRIME Institute's Senior Distinguished Fellow Dr Khalil Ahmed, the province of Punjab has performed visibly better in comparison to other provinces, in the fulfilment of their manifesto promises to their voter.
The PTI in Khyber Pakhtunkhwa, however, is a close second, with significant improvements in the health and education sector. Sindh lags far behind Punjab and KP. Statistics on Balochistan were not incorporated into the Report due to limited data.