23rd of January, 2018
Policy Research Institute of Market Economy in its 10th Federal Tracking Report, scored the PMLN 6.3 out of a total of 10 points. This score was derived by averaging PMLN performance on economic revival and energy security goals, where PML(N) scored 5.78 and 6.73 respectively.
The 10th Federal Tracking Report, titled "Light at the end of the tunnel" was launched in Islamabad. The event attended by policy stakeholders from politics, government, media, and business. This latest report tracks changes in the implementation of manifesto goals of the political government from July 2017 till December 2017.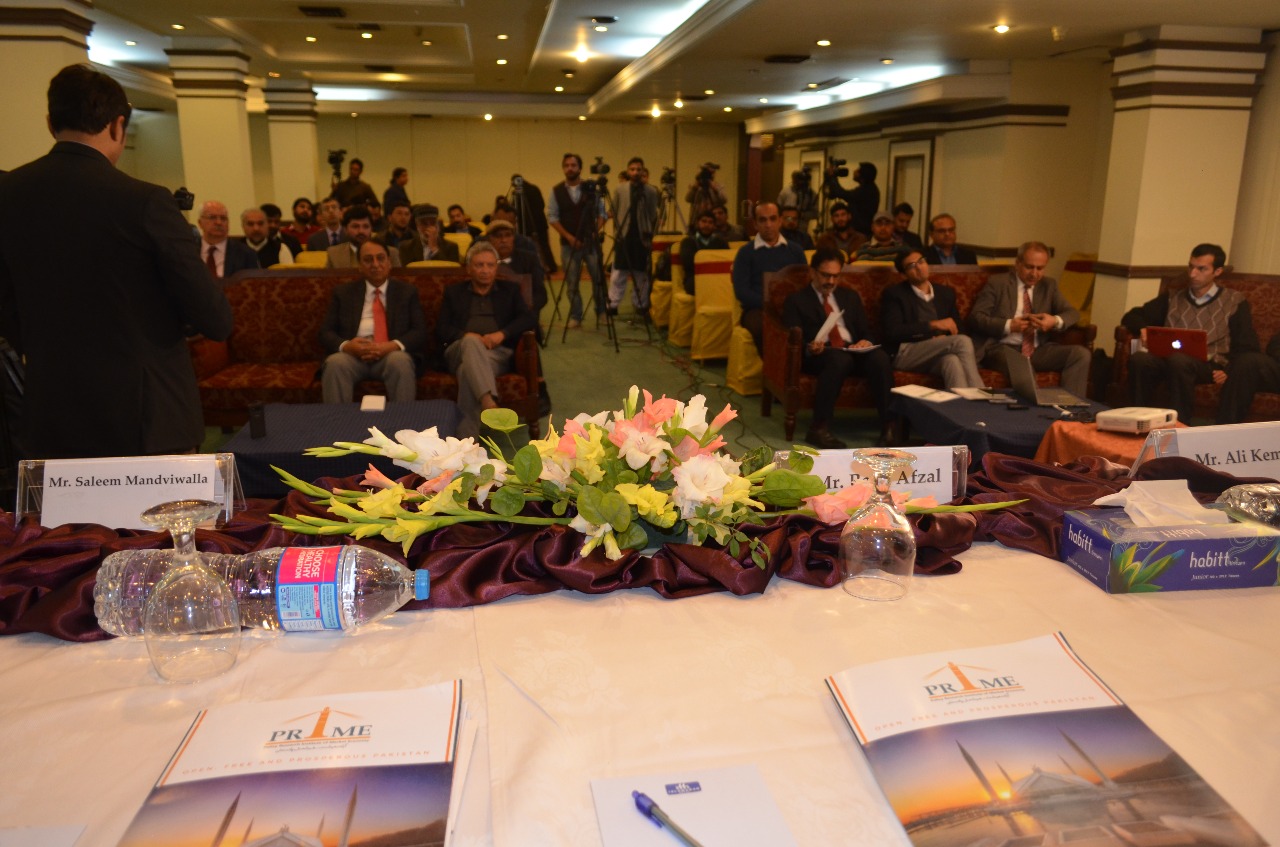 Speaking at the occasion of the report launch the recently appointed State Finance Minister Member of the National Assembly and State Minister for Finance Mr Rana Mohammad Afzal appreciated the scrutiny with which PRIME assessed the performance of the PMLN.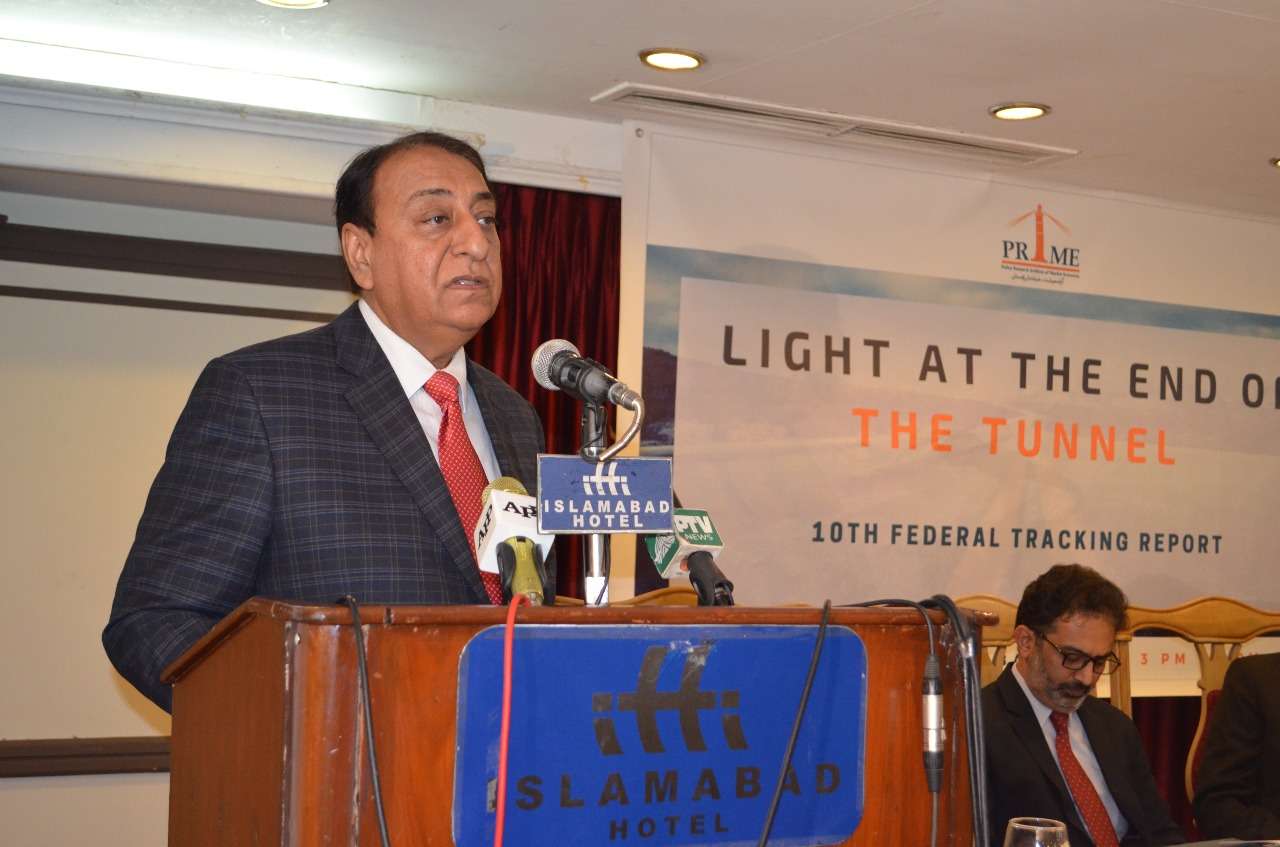 He said that political continuity and stability are the keys to economic development. He remarked that Pakistan is ranked higher than India in the list of emerging economies, and IMF projections also mark 2018 as the year in which the economy will truly pick up. The Federal Minister opined that the government had performed well to improve the energy markets, and expected the cost of energy to come down even further as ongoing hydel projects are completed.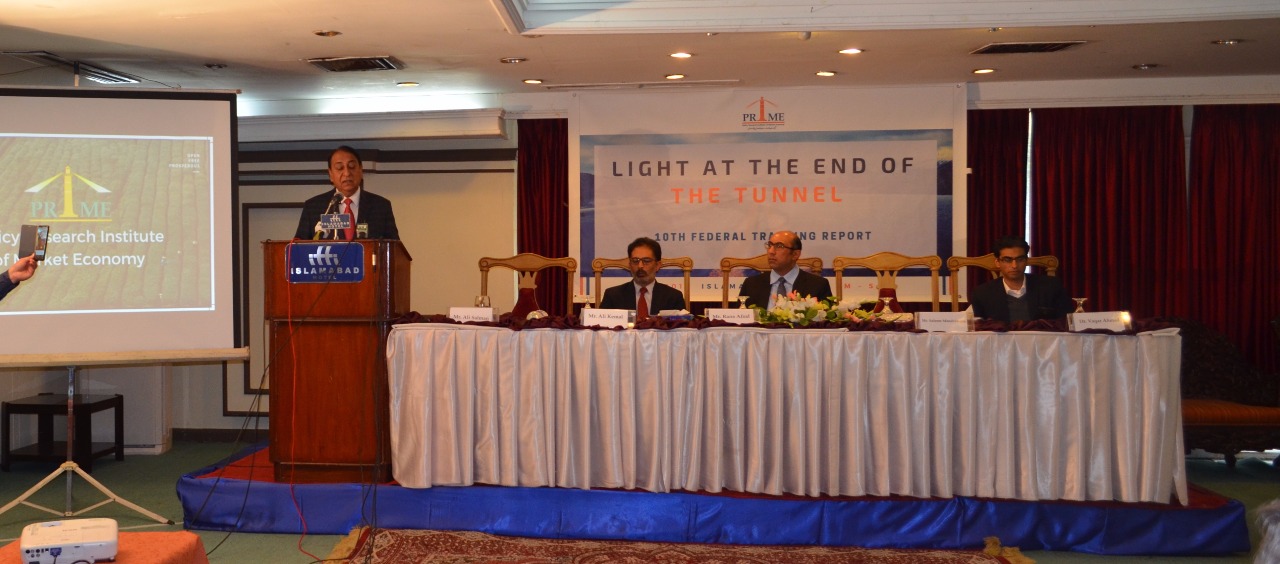 In his presentation, Ali Salman, Executive Director PRIME, said the economy in history has experienced such economic progress, but had failed consistently to sustain that trend.
Speaking on the occasion, Dr Vaqar Ahmad, Deputy Executive Director of the Sustainable Development Policy Institute said that the economy still suffers from three major punctures which are the circular debt in the power sector, widening tax gap and the losses of State-Owned Enterprises.
Mohammad Ali Kemal, Research Economist Pakistan Institute of Development Economics said that political parties were overly ambitious in their manifestos, and manifesto targets cannot be achieved unless they are limited, and focused.
Download the complete Report: 10th Federal Tracking Report, July 2017 – Dec 2017 "Light at the End of the Tunnel"