The Mayor of Islamabad, Sheikh Anser Aziz, appreciated PRIME Institute's report "Cities as Drivers of Growth" at a meeting held on Thursday, April 19th facilitated by the Islamabad Chambers of Commerce and Industry. Ayesha Bilal, Chief Operating Officer at PRIME Institute presented the report to Mayor Islamabad. The mayor appreciated the initiative taken by PRIME Institute and said there was need for such initiatives to help cities crow and become sustainable.
President ICCI, Sheikh Amir Waheed, remarked that economic development cannot be not isolated from political growth therefore both the public and private sectors need to work together for welfare of the general population.
Zia Banday, Director PRIME Institute presented a list of proposals and an action plan to further enhance Islamabad's performance. Islamabad has ranked first out of all the five cities in the sample.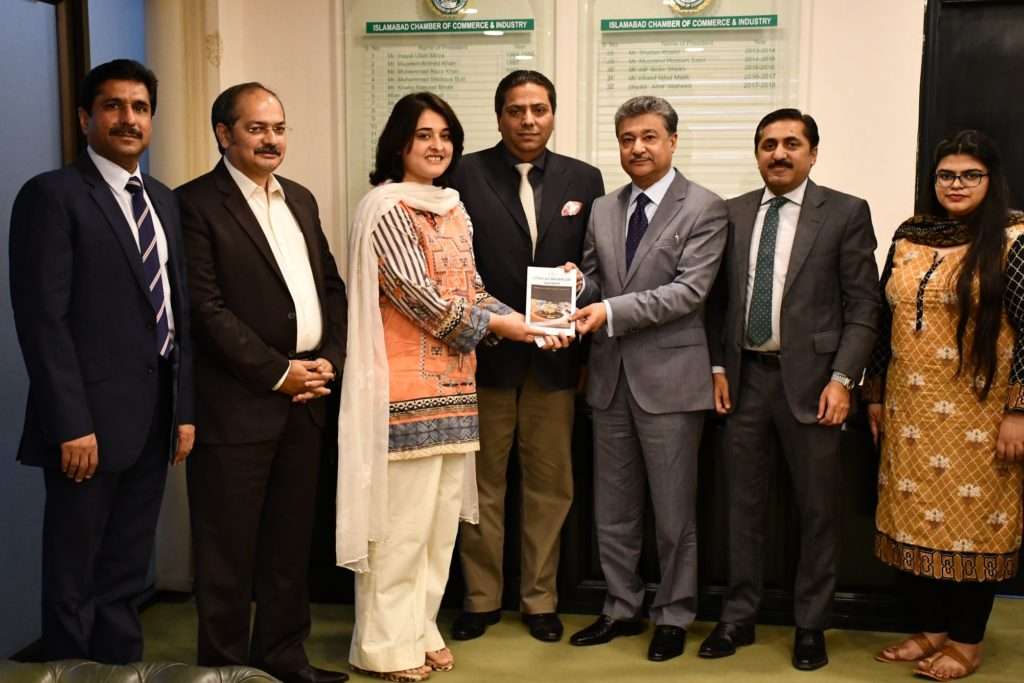 The mayor opined that local bodies within Pakistan hardly have any true powers. To move forward with any action plan, they face a lot of hurdles and difficulties for the implementation of projects in the long run. He further added that there are multiple administrators locally, which makes decision making a lengthy process. The provincial governments also do not want to empower local governments, because they fear it will decrease the role of provincial governments.
During the meeting, it was suggested that a collaborative approach is needed to uplift the economic and social development of Islamabad.
ICCI has also created wings at its office for facilitation under CPEC, international trade, economic reform for women and capacity building; developing a new synergy model through networking with partner organizations.