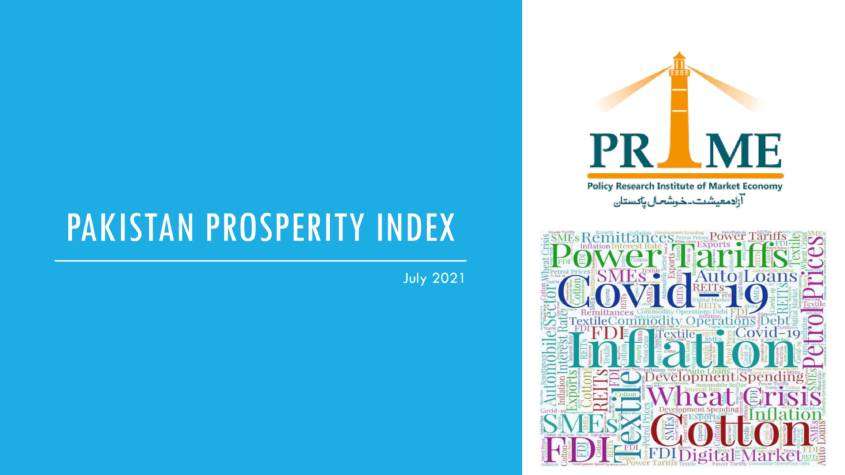 Policy Research Institute of Market Economy (PRIME) is a public policy think tank striving for an open, free and prosperous Pakistan by creating and expanding a constituency for protective function of the state and freedom of the market.
Pakistan Prosperity Index (PPI) is a monthly review of Pakistan's macro-economy based on the analysis of four periodic data sets- industrial production, trade volume, price levels, and private sector lending. On a 12-month rolling basis, this issue of the report covers the period May 2020 to April 2021, with June 2019 as the base period.
Credits:
The idea of PPR was developed by Ali Salman. Special thanks to Ali Kemal for technical support in developing the indices and Sohaib Jamali for his valuable feedback. The title page is based on a word cloud generated from the Business Recorder for April 2021.
Author: Beenish Javed
Email: [email protected]
For inquiries, please contact [email protected] or call at 03330588885
Published by: Policy Research Institute of Market Economy (PRIME)
July 2021 © PRIME Institute
All publications by PRIME can be viewed online at primeinstitute.org